From our kitchen to your table
Chef Ashley and our culinary team are at your service. Using fresh, seasonal ingredients to craft both classic and contemporary dishes, they've made it that much easier for you to enjoy restaurant-quality fare in the comforts of your own home.Chef's Counter offerings are available online as well as Rittenhouse, Ardmore & Franklin locations.
Click here for Reheating Instructions.
Sicilian Oil Cured Black Olives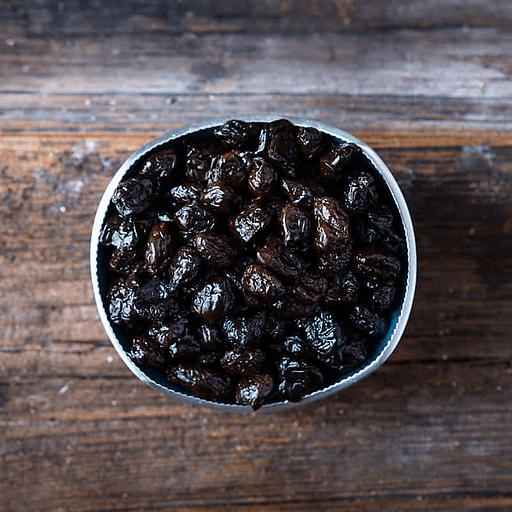 With a unique look and style of production, these Sicilian Oil Cured Olives are full of flavor and plumped to perfection. Not only do these olives look unique in style and shape, but they also are produced in a distinct style, giving them their noteworthy flavor and texture. At first, these Sicilian, black olives are dry-cured in salt, and then later reconstituted with olive oil, giving them a plump, moist, concentrated flavor and salty tang reminiscent of the sea. Enjoy with a mix of our other Sicilian olives, or adding it to baked bread, or even a marinade to coat any of your favorite fish or poultry.